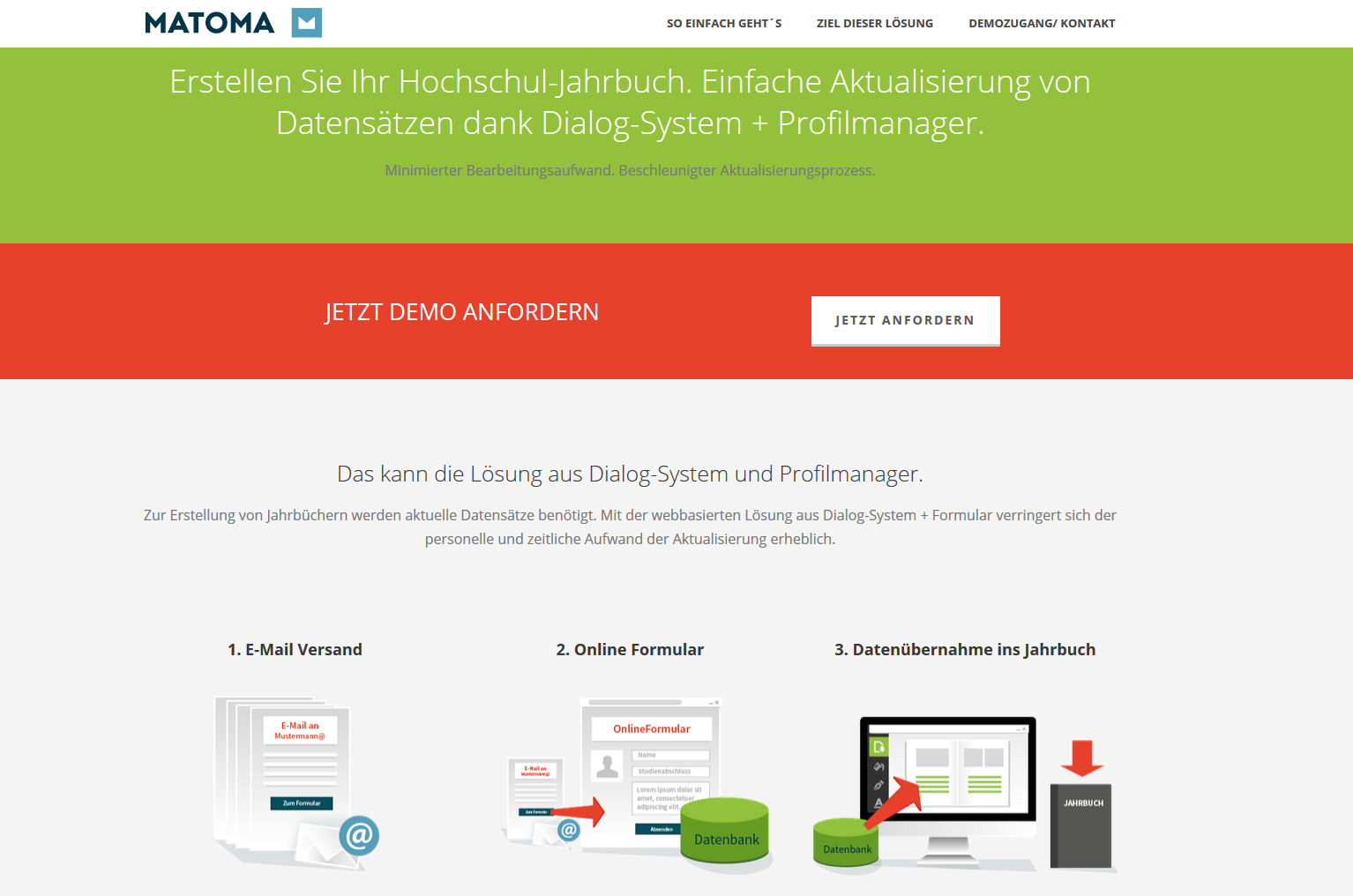 Matoma has added additional, helpful functions to the Newsletter Marketing Center through the Profile Manager, which further simplifies Alumni management at universities.
As a long-standing solution provider for Alumni management, Matoma Internet Consulting is constantly working to improve the "Alumni 2.0" modular solution even more. As part of this, the Newsletter Marketing Center (NLMC) has been given a functional enhancement with the Profile Manager, which greatly simplifies the updating of data records.
In the future, Alumni managers will be able to send an e-mail to their members or users and request them to enter or update their data directly through an online form. The data they return flows automatically into the back-end system. Functions such as the sending of reminder mails if forms have not been completed and returned within a certain time can also be automated through the software. This significantly reduces the manual effort required for keeping data up-to-date.
The Profile Manager can be deployed in many different cases. Just one of the options is explained on Hochschul-Jahrbuch.de. Here, you can see how a year book can be created with the help of Profile Manager and without requiring a lot of effort in terms of resources or time.
NLMC, the all-rounder. Through the modular construction, it helps Alumni managers with updating, with surveys or when communicating with former students. In the same way, it can also support staff responsible for university communication, for fund-raising or for event management.