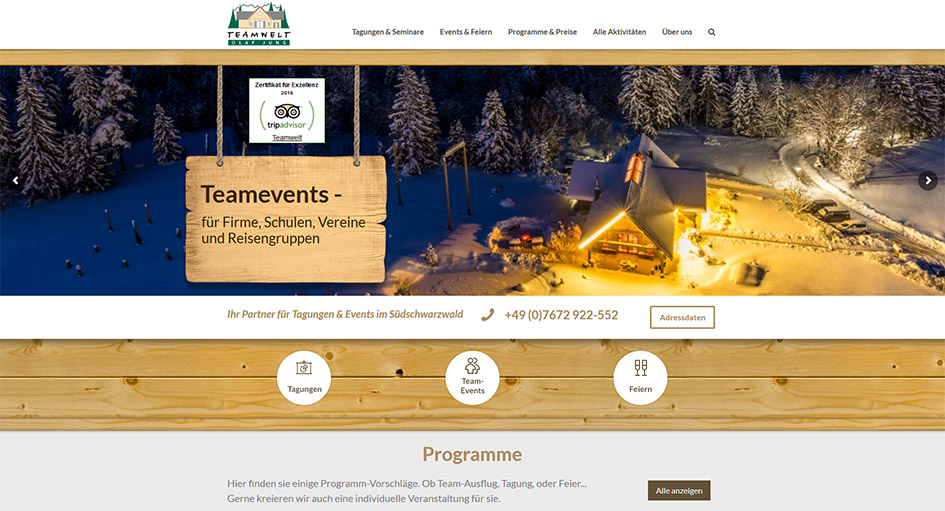 Matoma Internet Consulting's product portfolio offers a very wide range of products and services to do with the Internet. Nevertheless, in no way does Matoma see itself as a traditional web agency.
Everything should contribute towards the customer's sales team. From CRM systems for better customer retention, through customised sales coaching sessions and workshops, web sites with search engine optimisation (SEO) or also with shop integration and the newsletter tool with campaign manager.
The focus is firmly on supporting the customer in their sales effort through online media.
The SEO-optimised website of Teamwelt from Höchenschwand Teamwelt.de, is one example of what this sales optimisation can look like. In this case, sales optimisation means the integration of a shop for events and CTA (call to action) elements that are distributed in an unobtrusive yet targeted way across the whole website, with the goal of making it as easy as possible for customers to get in contact.
The web pages and the shop system were created using WordPress, which means that the customer can administer and update the content themselves, quickly and easily.