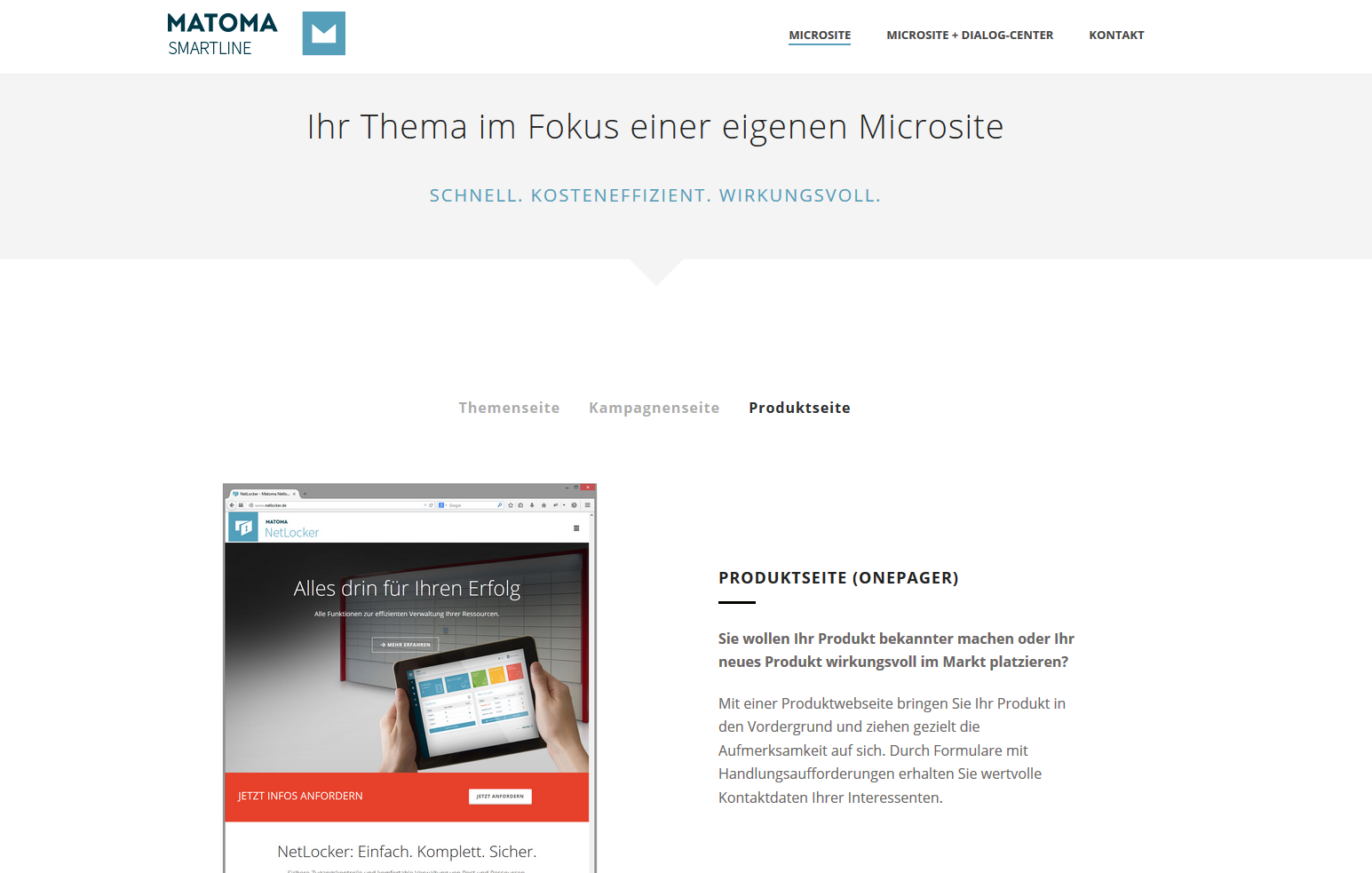 One pager websites are on-trend. More and more companies are discovering the advantages for them of presenting topic-specific and structured information on a single web page.
Companies who need a microsite for the introduction of a new product or who want to support a campaign are increasingly deciding to go for a one pager website. The advantages are obvious. One pager websites can be implemented quickly and cost-effectively and are the ideal format for addressing mobile Internet users.
Mobile devices such as tablets or Smartphones with touch operation call for a clearly structured, intuitive GUI. With one pager websites, the most important information can be seen at a glance and call to action elements, such as contact forms, are at the most, a couple of swipes away.
The Internet professionals from Matoma Internet Consulting in Trossingen also have this popular format in their portfolio and have already launched numerous campaigns or product websites on the Internet for their customers. The possible scope and the different application areas are explained under www.matoma-smartline.de.