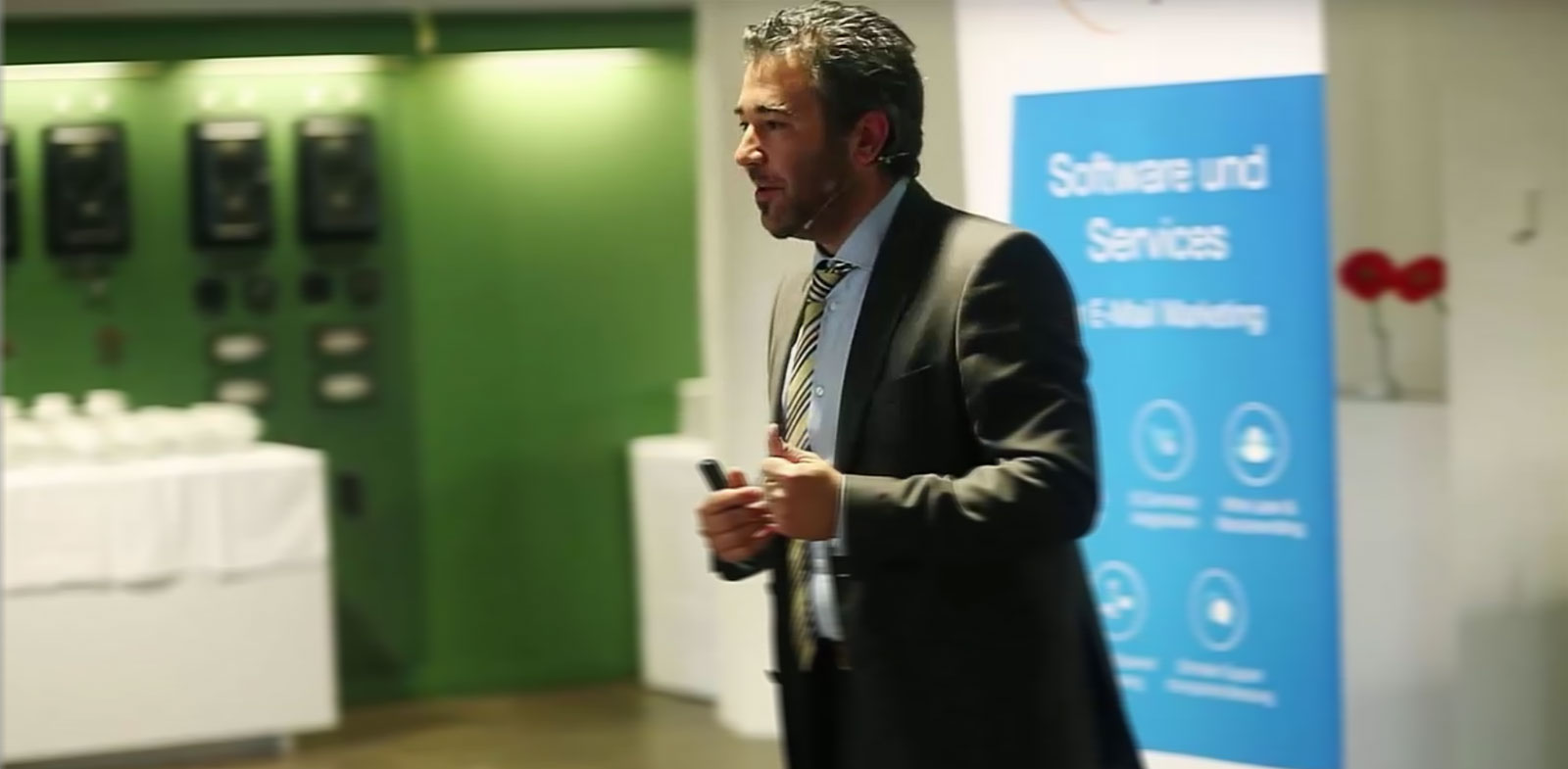 (E-mails sent through the Newsletter Marketing Center)
A look back after three years on the market
After giving it a great deal of thought and after a good period of preparation, we entered the newsletter business in January 2013. Back then, we christened our e-mail despatch solution "newsletter-marketing-center", because we firmly believed that e-mails represented an important channel in (direct) marketing. "E-mail marketing is the thing".
We ourselves are surprised at how the CSA-certified newsletter system has developed. Initially, we just wanted to offer a further (marketing) channel to our customers. These days, customers come to us just because of this tool.
An excerpt from our customer list
Technische Universität München – ALBA Group plc & Co. KG – Printer Care Service GmbH – Wein Riegger – Bayerische Akademie für Werbung und Marketing – Gewerbeverband Oberzentrum Villingen-Schwenningen e.V. – Wirtschaftsförderungsgesellschaft der Region Schwarzwald-Baar-Heuberg – Stadtverwaltungen Dachau (bei München) and Stadtverwaltung Bühl (bei Baden-Baden) – Wilhelm Huber + Söhne GmbH + Co. KG – TR-Electronic GmbH – J.G. Weisser Söhne GmbH & Co. KG
The despatch numbers on their own
show a sensational development
It was January of 2013 when we started. Three or four months went by before we got our first customer. But then it really took off. In July 2013, we were delighted to chalk up a despatch volume of 12,399 e-mails. In total in 2013, we sent out 40,339 e-mails through the Newsletter Marketing Center.
In 2014, the top-performing month was November, with 144,016 e-mails. In total in 2014, we sent out 539,173 e-mails, a 1300% increase on the previous year.
E-mails featured heavily in 2015 as well. In March, I was invited to address the "Email Practice Day 15 in Chemnitz", where I explained to an invited audience how we implement a newsletter system to initiate a dialogue with customers.
The despatch figures rose sharply again. The record month in 2015 was December with 339,292 e-mails sent. In just one month, we had achieved 63% of the total volume form the previous year!
As we had seen our target market as being companies sending out relatively small volumes of e-mails, we were very surprised by these market dynamics. By the end of 2015, we will have despatched over 1.7 million e-mails during the year, a 300% increase on 2014.
Many thanks to all the customers who have placed their trust in us. And thanks go also to my Matoma Team who have given me so much support in achieving my vision of brining e-mail marketing to the market.
E-mails are definitely not out!
So what does 2016 have in store?
Well, if I had had more far-sightedness back in 2012/2013, I would have christened our service Dialogue Marketing Center, not Newsletter Marketing Center. But it's only our experience that has shown us this. "Newsletters" are also not enjoying a strong popularity in 2016, particularly amongst those who have to introduce such systems. But an increasing number of Marketing specialists are recognising that not every e-mail is a newsletter and that newsletters are not just 10 km of text that nobody wants to read. My customers know this as well.
However, every e-mail that has been sent using a professional despatch system creates an important echo, which, if properly analysed and evaluated makes it possible to run much better follow-up campaigns. By the way, I don't mean the person-based evaluation. E-mail despatch systems that want to comply with German or Austrian data protection criteria must have a corresponding setting for the recording of personal data at the system and database level. This is something we do!
I see great potential for 2016 through the integration of our Newsletter Marketing Center in the leading CRM suites, SageCRM or Sage Officeline CRM. As a long-standing SageCRM Developer Partner, we have recently launched our integration component SageCRM@NLMC and carried out our first customer implementations. For a setup cost of under €1,000, a component can now be installed on any CRM system that will send e-mails through a German e-mail despatch system. The entries made in the communication log, including bounces, are displayed as lists in the CRM system.
With this as our starting point, we are looking forward to 2016.
Sincerely yours, Marco Gola